Here are some really rough sketches done in my hard cover sketchbooks with ball point pen and brush markers. When I sketch this way I try not to spend too much time on the sketches. Just a few minutes a piece. I don't concentrate on making anything accurate or pretty, but instead just let my pen flow and move on to the next sketch. Some are done while out on the road, some while watching movies and others are sketches from fashion magazines. the point is to keep yourself drawing daily and getting ideas down quickly.
These first couple are from imagination, memory, and magazines...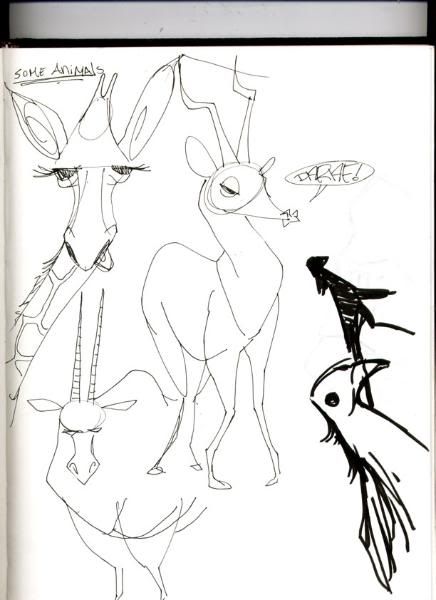 These are some vehicle sketches done quickly while out running errands...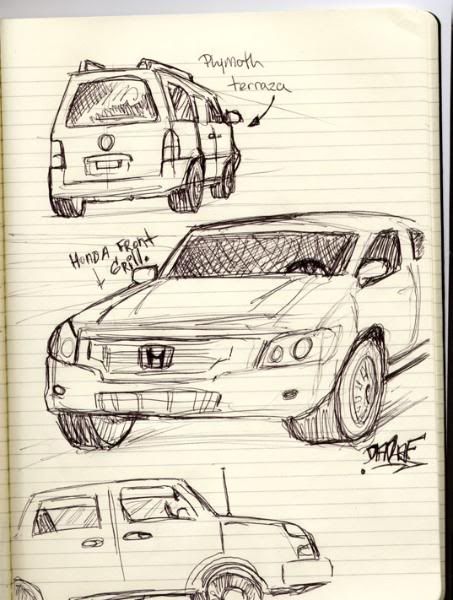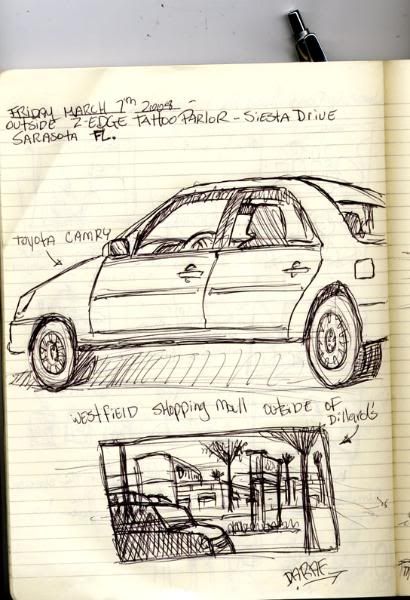 These character designs were inspired while watching Scarface and Carlitto's Way...
Dairy Of A Mad Black Women...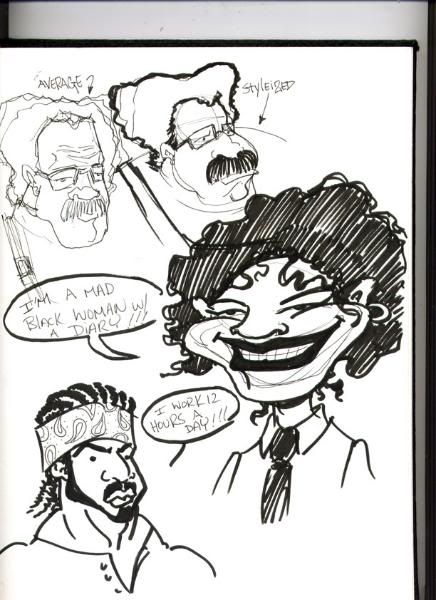 Tombstone...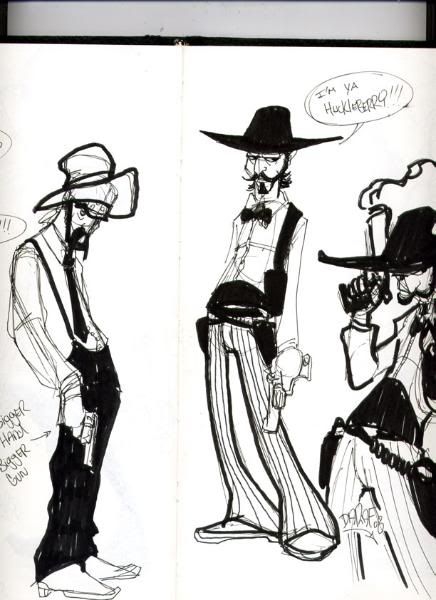 And finally storyboard roughs for the opening sequence of The Davinci Code...