This is a book cover I was commissioned to do for my good friend Don Rogers. I have been working with Don for a few years now, designing characters for his Everest Swift stories. He is working on a website for his Tin-Man entertainment brand, I will give you more on that as it develops. For now if you are interested in getting a signed copy of this book you can contact Don Rogers at his email :
sleeves00@hotmail.com
The first is a prelim drawing sent to the client for approval. I usually do a bunch of thumbnails first, then decide on which thumbnail works best for the story, and if I feel the composition is good.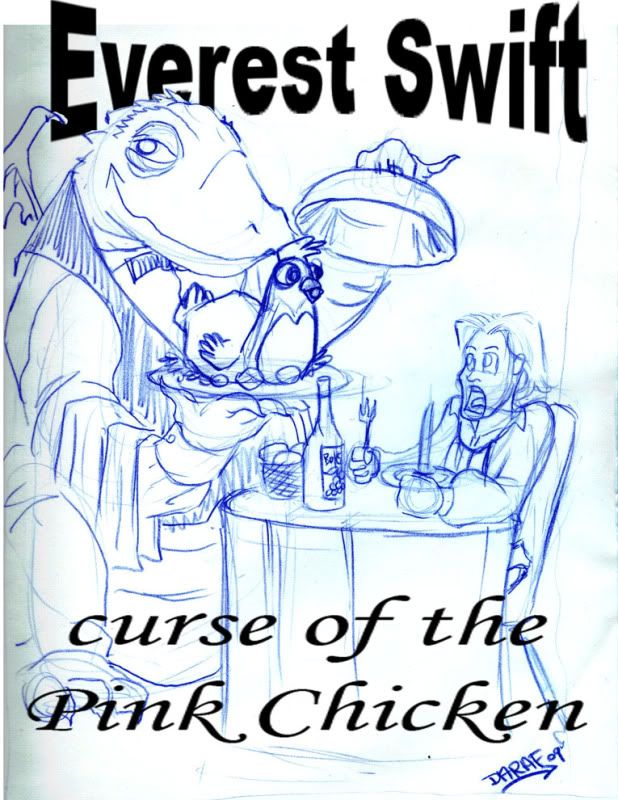 Once the client approves the mock-up, I can clean up the pencils, ink them, and finally Color and add the text.
Hope you like it.